Discover " Milan Fashion Campus"
Fashion Institute Click HERE
Milan Fashion Campus Fashion Academy
Since 2003, Milan Fashion Campus aims to spread the Italian fashion culture using Internet. Our Fashion Courses will help the students to improve their personal fashion taste and acquire the unique Italian style.The founder of Milan Fashion Campus is Angelo Russica, who was born and raised in Switzerland with sicilian origins.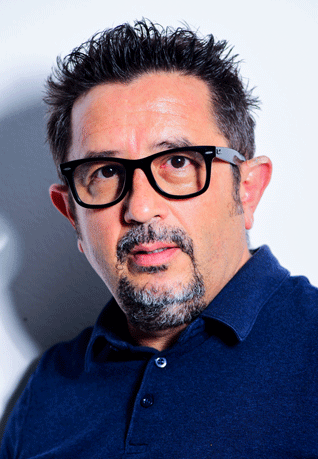 After his fashion studies in Milan, Angelo Russica made his first steps into the fashion world assisting Giorgio Correggiari, where he met Domenico Dolce and Stefano Gabbana (Dolce & Gabbana). He had to leave for military service for one year. Once he came back he worked with the Italian company Barbas (Menswear Collection), after this he had one of his most exciting professional experience: He began working as an assistant designer for Gianni Versace. He worked for 5 years participating in Women's Wear and Menswear collections: Genny, Spazio and Versus.
After this experience, he left Italy for 4 years for Spain: Here he worked with Induyco – El Corte Inglés in Madrid. Once he returned, he started working as a consultant for Gruppo Marzotto, Miroglio Vestebene, Gruppo Max Mara, also in Japan with one of the most important apparel Maker World Company, King Company.
Via Broggi 7 20129 Milano ITALY
Tel.0039.02.26822730
Fax 0039.02.700445714
Mail : info(at)fashioncampus.it
We are
Milan fashion Campus
Discover our STUDENTS coming from all
OVER THE World ....
Our programs are flexible and are tailored individually according to students' interests and needs. Small classes enable students to receive constant attention and feedback on their technical and creative skills. Lessons are taught in English, Italian and Spanish. Translators for other languages are possible upon special requirement.
Our Campus enjoys an international environment with students from over the world. This provides intercultural exchange where attendees can expand their vision of the world and experience new cultures that will stimulate inspiration while immersing in Italy's Fashion capital.
There is no age limitation or qualification requirement to attend MFC's courses. After completion of all courses, students receive a certificate from the private school of Milan Fashion Campus.
There is no age limitation or qualification requirement to attend our courses. One can start from the basic level or choose any specialization courses to enhance their knowledge.
Short fashion Courses and intensive fashion master class for everyone who wants develop fashion
knowledges and skills, choosing Fashion Design or Fashion Styling Course. Courses Open all the Year round - Enrollment every Monday
Milan Fashion Campus promotes a one to one teaching method, it means that each student is following by a teacher, step by step, during the course with the goal to provide a professional, complete service.
Tag: International Study TOUR, Study Trips, School Tours, Fashion Field Trips, Fashion Experience,Fashion Workshop, Fashion Lecture,Traveling & Fashion,Study Advisor Agency, Education Agent, Study Fashion Abroad, Study Fashion in Milan,